Our Mission
The High Desert Partnership exists to cultivate collaboration and support and strengthen diverse partners engaged in solving complex issues to advance healthy ecosystems, economic well-being and social vitality to ensure a thriving and resilient community.  Learn More.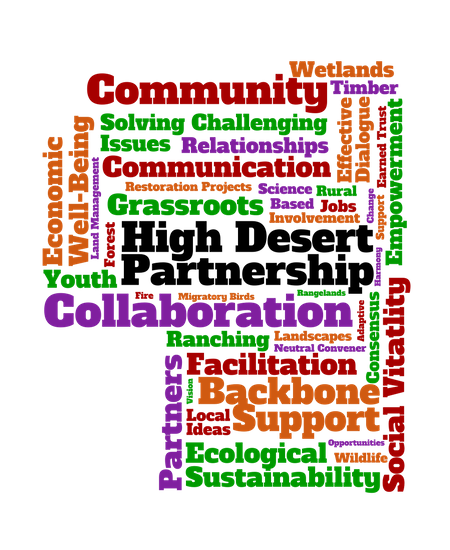 News & Notes
"In the opening pages of his book, Walker announces his goal to be showing how Harney County, faced with a divisive invasion, chose not to fall on its own knives. Instead, residents elected "sagebrush collaboration." It was also the author's goal to attempt "to explain how and why Harney County made that decision." He has achieved those helpful purposes -- and more." ~Richard W. Etulain
On the night of Jan. 26, 2016, Brenda Smith was nearing the end of a six-hour drive home from the Portland area to Burns, in Harney County, Oregon, basking in the knowledge that her scrappy nonprofit had just won a $6 million grant. The High Desert Partnership helps locals collaborate on natural resource management, and this was by far the biggest grant it had ever received. Read more . . .