Our Mission
The High Desert Partnership exists to cultivate collaboration and support and strengthen diverse partners engaged in solving complex issues to advance healthy ecosystems, economic well-being and social vitality to ensure a thriving and resilient community.  Learn More.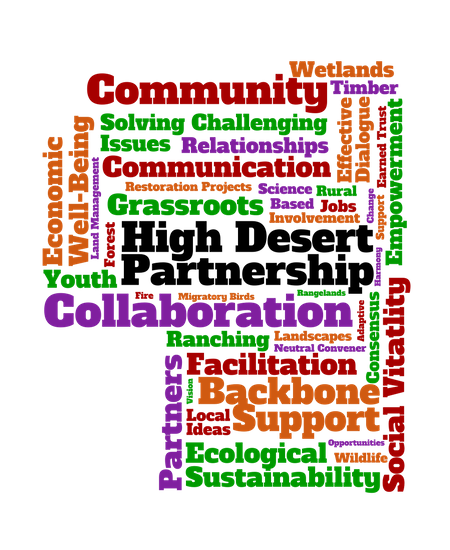 News & Notes
On the night of Jan. 26, 2016, Brenda Smith was nearing the end of a six-hour drive home from the Portland area to Burns, in Harney County, Oregon, basking in the knowledge that her scrappy nonprofit had just won a $6 million grant. The High Desert Partnership helps locals collaborate on natural resource management, and this was by far the biggest grant it had ever received. Read more . . .
Youth Changing The Community's skate park project is moving right along. Learn more about how the project is progressing in this Burns Times-Herald article.