The Rise of Harney County Restoration Collaborative
Convened in 2008, Harney County Restoration Collaborative (HCRC) is finding common ground solutions to improve the declining state of sustainability on the southern Malheur Forest. In the spring of 2008, Governor Kulongoski designated HCRC an Oregon Solutions project, because of the multiple benefits it provides communities in region. Shortly thereafter, a Declaration of Cooperation was signed and Common Ground Principles were adopted. HCRC has gained widespread local support both fiscally and through meeting attendance since inception.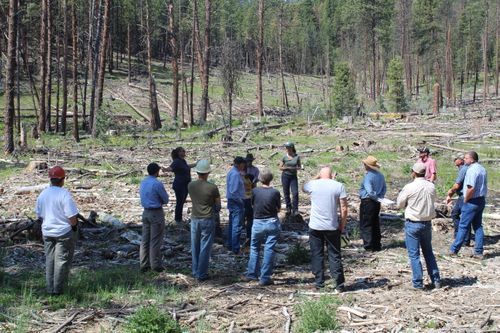 Working Together Rather Than Litigation
Partners of HCRC represent a wide range of interests including those of land management agencies, conservation organizations, the timber industry, landowners, ranchers, and interested citizens. Consensus is reached on decisions using the best available scientific information and monitoring results. Jack Southworth, a local Seneca rancher, is the facilitator for HCRC and has been since its inception. He has made great strides in leading multi-party interests to consensus on numerous issues surrounding forest restoration projects. As a result, no HCRC projects have been litigated to date.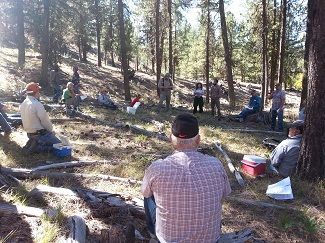 Role Of High Desert Partnership
Like all our collaborative working groups, HDP supports activities, promotes open communication, and keeps the wheels of progress moving forward so HCRC can do its work. To find out how to get involved with HCRC, contact High Desert Partnership at 541-573-7820 or info@highdesertpartnership.org.