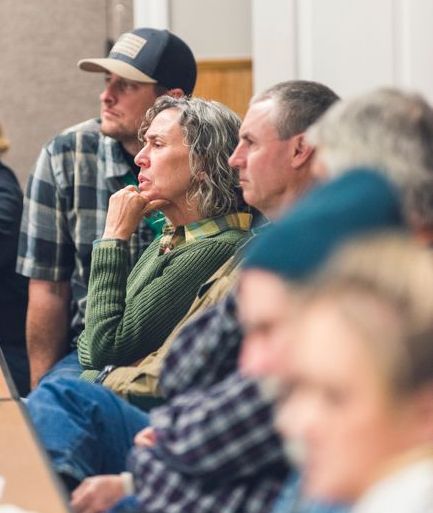 Everyone Is Welcome At The Table
Progress happens when we all work together. At High Desert Partnership, our secret sauce is people collaborating and bringing their diverse perspectives to the table.
High Desert Partnership collaboratives include: local residents; ranchers and farmers; members of the Sovereign Nation of the Burns Paiute Tribe; employees; businesses; business owners; nonprofit partners; government agencies; tourists; conservationists; policy makers and anyone who shares our love and concern for Harney County.
"HDP put a tremendous amount of investment and time into building relationships early on. They reached within and outside the community, and that was mutually beneficial. Having the right people in the right roles and knowing the right way to interact with the community is critical." ~Dustin Johnson
Partners with High Desert Partnership and the Collaboratives it Supports
Business Owners
Iron Triangle LLC
Private Land Owners
Funders of High Desert Partnership and its Collaboratives
Leupold + Stevens Foundation
Rita Poe Memorial
*AND, many generous individuals
A special note, many of the photos you see throughout this site have been taken by some talented photographers: