Megafires, The New Normal
Megafires. This is a word that didn't exist all that long ago, but has become much more common. Megafires burning 100,000 acres at a time, 500,000 acres, and more, creating devastation across the landscape and for communities in the line of fire. For the high desert of Harney County, and other parts of the U.S., a changing climate likely means catastrophic megafires are becoming a new normal.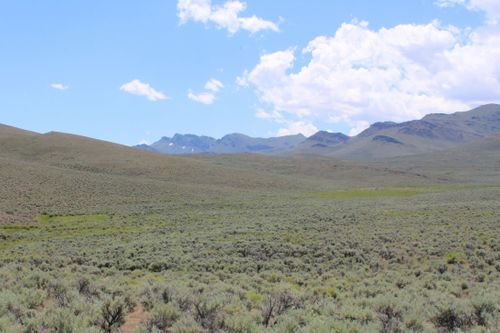 Playing Offense
Living with the real possibility of devastating effects, folks who deal with wildfires in Harney County decided they wanted to be more proactive. To play offense not defense, when it comes to better preparing for the mounting threat of megafires. This meant forming the Harney County Wildfire Collaborative (HCWC) in 2014, in partnership with Rangeland Fire Protection Association members, federal, state, and county employees, tribal members, conservationists, scientists, and local ranchers. A diverse group of stakeholders coming to the table to determine how to make sagebrush steppe landscapes more resistant and resilient to unexpected fire.
Role Of High Desert Partnership
Like all our collaborative working groups, HDP supports activities, promotes open communication, and keeps the wheels of progress moving forward so HCWC can do its work. To find out how to get involved with HCWC, contact High Desert Partnership at 541-573-7820 or info@highdesertpartnership.org.