About The Malheur National Wildlife Refuge
Malheur National Wildlife Refuge (the refuge) is a cherished place. Located in southeastern Oregon's high desert, at the northern end of the Great Basin, the 180,000-acre refuge sits at base of Steens Mountain, where runoff from mountain snows feeds expansive marshes and lakes that provide some of the most important migratory bird habitat in North America. The refuge is known for its spectacular concentrations of wildlife which are attracted to the refuge's habitats and abundant water resources in an otherwise arid landscape. With more than 320 bird species, and 58 mammal species, the refuge is a mecca for birdwatchers and wildlife enthusiasts as a crucial stop along the Pacific Flyway offering resting, breeding and nesting habitat.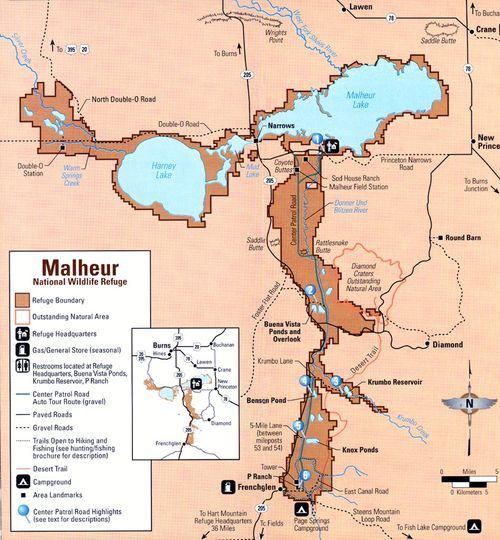 Developing A Comprehensive Conservation Plan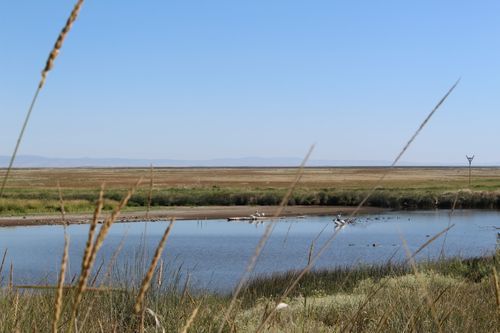 In times past, the management of the refuge was a flash point for conflict and controversy, sending ripples of frustration and anger through Harney County's close-knit community. When the refuge first began working on a new long-term management plan in 2010, there were deep divisions, skepticism, and distrust between the refuge and many of its stakeholders. At the same time, the ecological health of the refuge's waterways and wetlands had been in steep decline. Changes needed to be made—but getting to solutions needed to be done collaboratively, working together as a community to find the best path forward for everyone involved. 
The collaborative process used to develop the Malheur National Wildlife Refuge Comprehensive Conservation Plan dramatically changed those dynamics and launched a major new effort to restore the refuge's aquatic health, enhance wildlife habitat and revitalize relationships. Community members, conservation organizations, local government agencies, U.S. Fish and Wildlife Service, and refuge staff and experts came together to embark on something that had never been done in Harney County—a collaborative planning effort to restore the refuge's long-term aquatic health, enhance wildlife habitat, and mend relationships.