Together At The Same Table
For the first time, High Desert Partnership has brought government, nonprofit, and Tribal economic development to the same table. All three sectors are committed to creating systems that improve Harney County's business opportunity culture in the long-term. The focus for BizHarney is on having a pulse on the local business climate, being a hub for resources and opportunities and promoting collaboration among the local business community.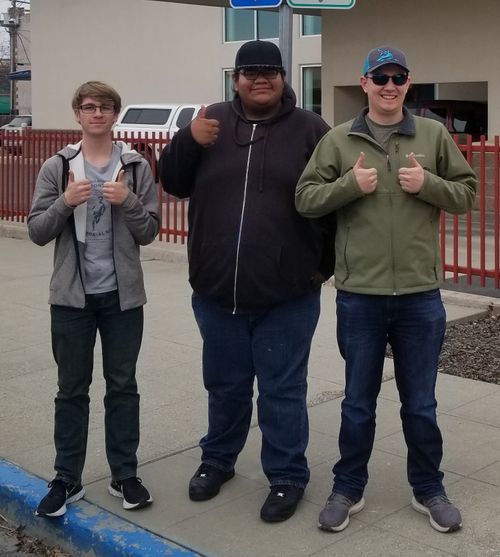 A Resource and Opportunity Hub
As a resource and opportunity hub BizHarney is building an Idea-to-Ownership pipeline offering a support network for entrepreneurs of all ages and stages. "The Idea-to-Ownership concept changes the local entrepreneurial ecosystem by giving all residents, regardless of background, access to a full spectrum of entrepreneurial services." ~Brenda Smith, High Desert Partnership Executive Director.
Harney County's forward thinking, diverse entrepreneurs will benefit through increased one-on-one technical assistance, expert business education, local networking opportunities plus support workshops and programming for youth, young adult and adult entrepreneurs.
"Innovation, diversity of ideas and people, and new concepts don't need to be imported to rural communities – they're already there. Rural entrepreneurs and community leaders have always, by necessity, been innovative," as Chris Harris of the Kauffman Foundation pointed out in his article, "Stop Trying to Save Rural America." This inherent innovation is a trait BizHarney partners are actively working to magnify. 
Case in point, Fall 2020 with the pandemic continuing to wreak havoc on the Harney County rural economy, the need to support and lift up Harney County businesses drove a search for and implementation of a community directed gift card program—ShopHarney. Each card purchased keeps local dollars in the local community, while also highlighting and supporting some of the businesses Harney County has to offer. This is one successful example of BizHarney partners working together and spreading a spirit of entrepreneurism and culture of innovation.
In 2020, during the first months the ShopHarney program was up and running, more than 75 local businesses accepted the ShopHarney card and $43,000 of cards were purchased.
 As of fall 2022:
1572 ShopHarney cards have been purchased.
The cards purchased are worth $150,125 of which $125,602 has been spent with frontier rural Harney County small businesses.
And, there are 77 Harney County businesses accepting ShopHarney.
High Desert Partnership's Role
Like all our collaborative working groups, HDP supports activities, promotes open communication, and keeps the wheels of progress moving forward so BizHarney can do its work. To find out how to get involved with BizHarney, contact High Desert Partnership at 541-573-7820 or info@highdesertpartnership.org.