Impact of the CCP
The development of consensus for the refuge's Comprehensive Conservation Plan has eliminated much of the conflict and controversy over refuge management issues.
This consensus has made possible the foundation for a diverse group of partners to work with the U.S. Fish and Wildlife Service to improve refuge conditions through the Harney Basin Wetlands Initiative and has helped generate support for millions of dollars in conservation investments.
Through partners working together the refuge's wildfire response system is fully integrated with the Burns Interagency Fire Zone and the Rangeland Fire Protection Associations creating improved wildfire protection for the refuge.
The refuge and its partners are now working together on the issues that impact the water quality of Malheur Lake. A diversity of perspectives and expertise are at the table together discussing how to restore this important habitat.
The goodwill, trust and working relationships developed through the CCP process played a critical role in helping the local community weather the conflict and controversy generated by the illegal occupation of the refuge in 2016. "In a nation staggering to find its center of gravity, Harney County proved the power of community that knows how to work together . . . a community that had invested heavily for decades in non-radical problem-solving and had intentionally build up its community in ways that provided strength and resilience at a time of crisis . . . "  ~Peter Walker, Sagebrush Collaboration.
The refuge developed a model for working with the community that makes it possible for any person or organization who has an interest in how the refuge operates can participate in the collaborative process and adaptive management decisions.
The success of the development of the CCP process established a model for other collaborative work in Harney County with its emphasis on relationships, trust-building, shared science, and transparency in adaptive management.
These relationships and the foundation of trust also elevated the importance of addressing natural resources issues for the economy and the community.
2021 Malheur National Wildlife Refuge Comprehensive Conservation Plan Implementation Update >>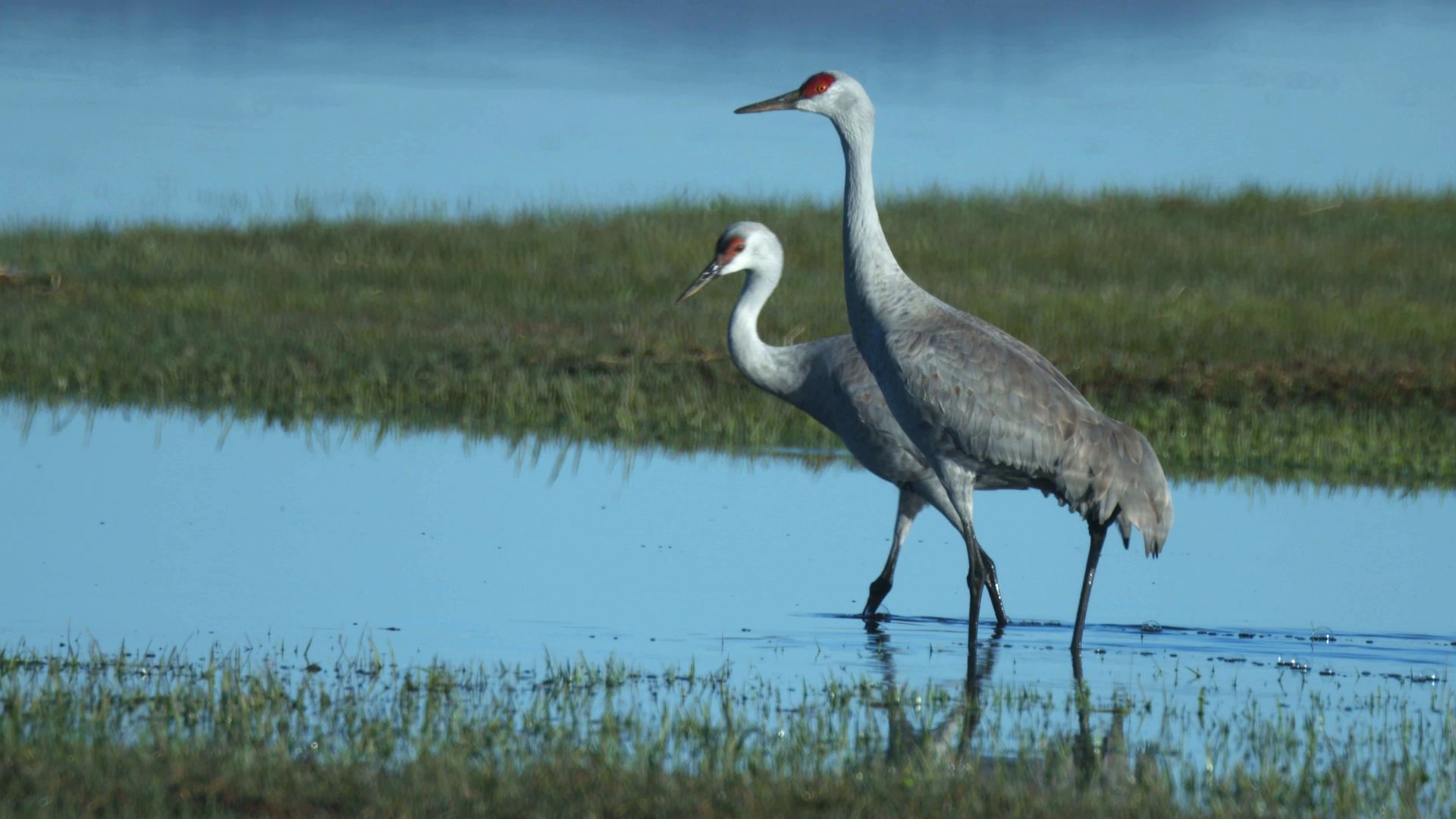 "After three years of dialogue, the working group produced a 779 page document that became what HDP describes as the nation's first collaboratively created comprehensive conservation plan. Given the contentious relations between the Malheur Refuge and the local community in the past, the fact that local ranchers and farmers, the Burns Paiute Tribe, and county government as well as conservationists and agency officials, all endorsed the plan was an astonishing achievement." ~Peter Walker, Sagebrush Collaboration