The High Desert Partnership's mission is to enhance the ecological sustainability, economic well-being and social vitality of our communities by using a collaborative decision-making process with all interested stakeholders to solve challenging issues. Learn more and get involved.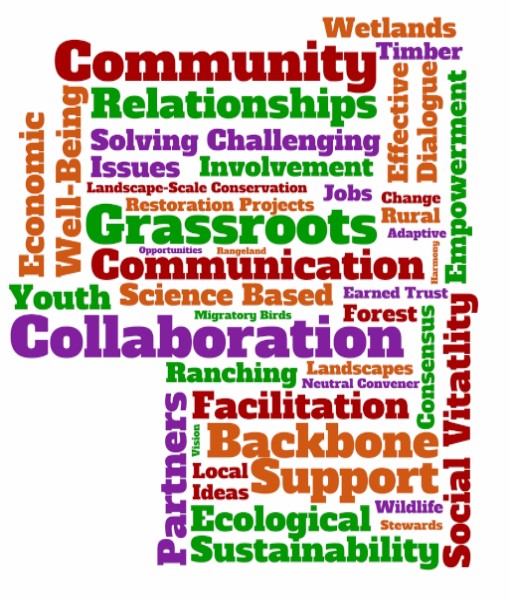 ---
Our aim is to restore forest land while encouraging stewardship and improving the economic viability of our community.
Take a look.

This collaborative is working to address two major issues that are currently threatening migratory birds in the Pacific Flyway.
Read More.

Our newest initiative aimed at improving and expanding the experiences our youth have in our rural community.
Learn what we do.
Posted on 06/22/2016

"The Resilient Federal Forests Act would allow the Federal Emergency Management Agency to transfer disaster funding to the Forest Service and BLM when they have exhausted their firefighting budgets, rather than borrow the money from other programs. The bill would also expedite forest thinning projects up to 15,000 acres if they are planned by collaborative groups."

A win-win for forest collaboration if this bill is passed!

Idaho Statesman on 06/03/2016

Secretary of the Interior Sally Jewell discusses collaborative efforts in the west, particularly those involving sage grouse, and references the High Desert Partnership has "a 'model' for how things should work." Exciting to be cited by Sally Jewell for our work!

PBS Newshour on 05/24/2016

Oregon's Malheur National Wildlife Refuge grabbed headlines earlier this year when it was seized by armed militants protesting federal control of local lands. But for the past decade, some local ranchers have been striving to find common ground with environmental groups and refuge officials, and important strides have been made for birds and cows. Special correspondent Cat Wise reports.