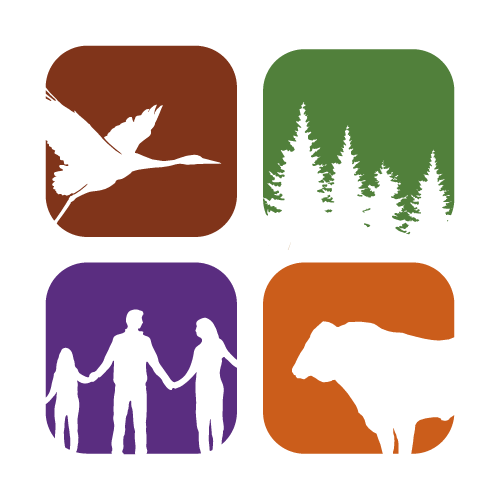 The High Desert Partnership's mission is to enhance the ecological sustainability, economic well-being and social vitality of our communities by using a collaborative decision-making process with all interested stakeholders to solve challenging issues. Learn more and get involved.
Our aim is to restore forest land while encouraging stewardship and improving the economic viability of our community.
Take a look.

This collaborative is working to address two major issues that are currently threatening migratory birds in the Pacific Flyway.
Read More.

We are working with local organizations to improve and expand the experiences our youth have in this rural community.
Learn what we do.
Posted on 01/31/2016

Exciting News! The Oregon Watershed Enhancement Board (OWEB) voted today to allocate more than $1.6 million to support the Harney Basin Wetlands Initiative (HBWI)! This funding set-aside represents the down payment on a proposed 6 year, $6 million commitment to HBWI. The funding will be used to control carp that have destroyed the historic marshes in Malheur Lake and work with ranchers to maintain and improve flood irrigation on private lands that provide habitat for millions of migrating birds and forage for livestock grazing. We want to thank all of our partners for their time and energy spent in making this happen! Although stakeholders do not always agree on every issue, they have worked hard to listen, learn from one another, and to find very significant opportunities to move forward together. This is the spirit that we hope will continue to guide efforts in Harney County moving forward. Click on the link above to go to our press release.

Posted on 01/21/2016

A great article by the Oregonian that discusses an important part of the Harney Basin Wetland Initiatives' efforts to restore Malheur Lake. This innovative solution to a problem that started in the 1920s has the potential to help the environment and our local economy.

Posted on 01/11/2016

The High Desert Partnership is dedicated to solving issues through a collaborative process and we do this without taking a stand in issues. That being said we do want to share stories that discuss the work we are doing. This Seattle Times article talks about the important relationships being built between various stakeholders as they "find common ground on how to manage the nation's public lands."