The High Desert Partnership's mission is to enhance the ecological sustainability, economic well-being and social vitality of our communities by using a collaborative decision-making process with all interested stakeholders to solve challenging issues. Learn more and get involved.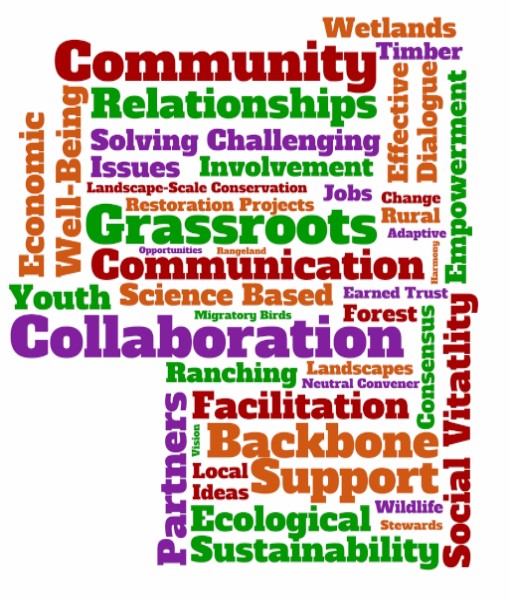 Our aim is to restore forest land while encouraging stewardship and improving the economic viability of our community.
Take a look.

Harney Basin Wetlands Initiative

This collaborative is working to address two major issues currently threatening migratory birds in the Pacific Flyway.
Read More.

Our newest initiative aimed at improving and expanding the experiences our youth have in our rural community.
Learn what we do.
---
Posted on 09/02/2016

NPR's EarthFix created a short video about what led to the creation of the Malheur National Wildlife Refuge: bird plumage!

Western Confluence on 08/21/2016

An interesting read shared by Intermountain West Joint Venture, one of our partners in the Harney Basin Wetlands Initiative (HBWI). One of HBWI's goals is to enhance wetlands in Harney Basin through flood irrigation.

Audubon on 07/19/2016

This article discusses how the Harney Basin Wetlands Initiative came to exist and the work being done to improve waterbird habitat.