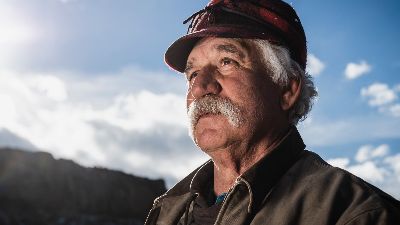 Dan Nichols
Board Member
McCoy Creek Ranch, Rancher and Business Owner
As a former county commissioner, Dan has been involved in most of the collaborative projects that High Desert Partnership has supported throughout the years. He has seen a change in attitude among the diverse background of interests for land use that occurred as a result of working together to address issues that were of concern to all participating parties. Dan owns and operates a ranching business in Harney County, which he built himself. His ranching background and involvement in the agriculture organization and county political realm provided experiences and insights into a variety of leadership forms, controversial issues and potential resolutions that enables him to look at things from a somewhat different perspective.
Dan's experiences include working with the Farm Bureau at the local, state, and national levels, serving on the State Agricultural Stabilization Conservation Service board, participating on several collaborative issues, working as Harney County Commissioner for twenty years, and serving on numerous local boards. The variety of roles has given him insight into and experience with the three legs of the High Desert Partnership structure – ecology, economy, and social impacts. Dan is passionate about trying to make a positive difference. Harney County has been the place that Dan has dedicated his lifelong ambition to and he is pleased to give his time to help do what is in the best interest of the place we call home. More about Dan.