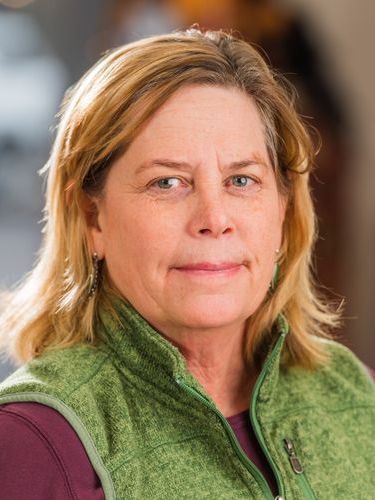 Brenda Smith
Executive Director
Brenda's interest in collaborative work started years ago and she even trained in facilitation when she was teaching at Cal Poly San Luis Obispo in the 1990s. Her various experiences from starting her own farm to conducting agricultural research to developing outreach products for land managers help her understand the complexities of working in partnerships. Her work has also led her to a deep understanding and appreciation of landscape-scale management and the importance of addressing social issues in management. Brenda believes the High Desert Partnership's work is important because when there is an organization in a community committed to supporting groups working together, it actually shifts the collective conscience and much more positive work gets accomplished.

In addition to collaboration, Brenda is passionate about anything that grows and anything that involves her family which includes her son, dogs, chickens, cows and horses. She is especially fond of growing cut flowers for bouquets. She grows flowers in the summer for local subscriptions of bouquets and serves on the board for the Association of Specialty Cut Flower Growers.
Brenda Smith, Harney County Chamber of Commerce 2019 Woman of the Year
Brenda's People Who Collaborate Profile
Contact Brenda at director@highdesertpartnership.org.