Travis Miller, Supervisory Ecologist at Malheur National Wildlife Refuge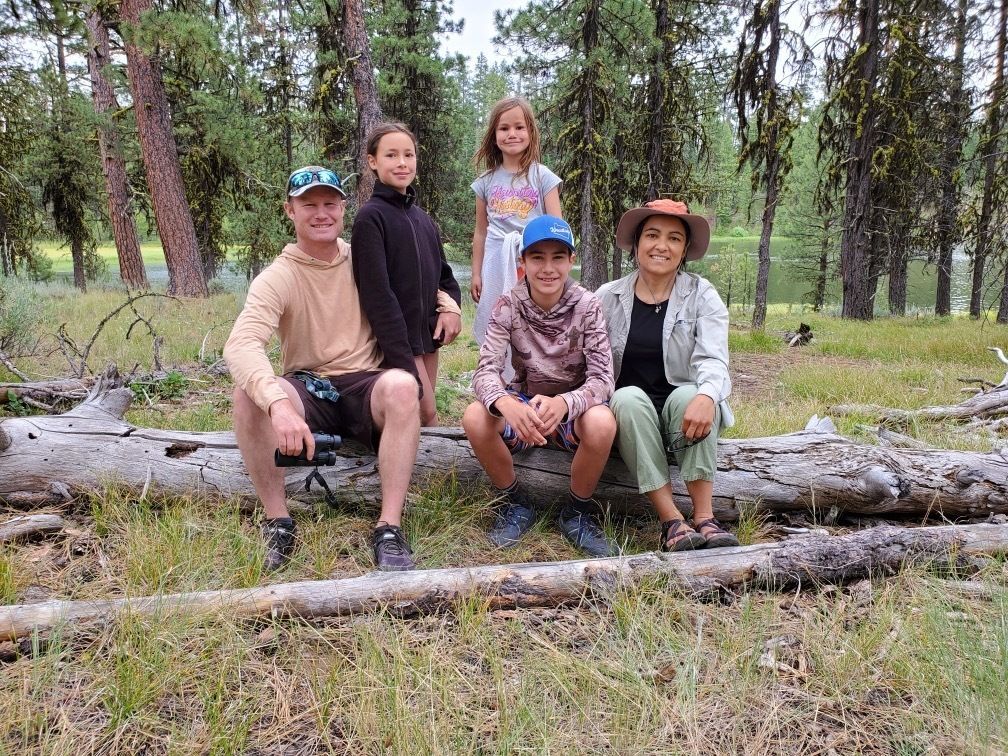 Travis Miller was raised in Harney County and spent his summers working with his dad, Dr. Richard Miller, who was an Oregon State University scientist at Eastern Oregon Agriculture Research Center. Travis is himself now working in natural resources as the Supervisory Ecologist at the Malheur National Wildlife Refuge. " [During those summers] I was introduced to natural resources and managing natural resources on public and private lands. In the fall of 1998 I enrolled at Oregon State University for my Bachelor of Science degree  in Rangeland Ecology with a minor in Watershed Management. From there, in spring of 2003,  I went to Bozeman, MT and enrolled at Montana State University for a masters in science where I focused on stream morphology (the branch of biology dealing with the form and structure of organisms) and riparian health assessment for my masters degree in the department of Animal and Range Sciences."
After graduate school Travis made his way to the Forest Service's Rocky Mountain Research Station as the site manager for the Sagebrush Steppe Treatment Evaluation Project located in Ely, NV. It was in 2008 that he and his wife, Linda, returned to Harney County and Travis went to work for the BLM, first as a range management specialist and then as a wildlife biologist. Spring of 2022 Travis decided to pursue an opportunity at the Malheur National Wildlife Refuge and began his work as a supervisory ecologist. Travis manages the refuge's biological program with a focus on wet meadow and upland habitat evaluation and management.
This work makes for busy days and seasons working closely with the refuge staff and stakeholders off the refuge including permittees, local livestock producers who have special use permits with the refuge to manage flooded wet meadow habitats for wildlife and produce  native hay that can be utilized for livestock feed. As a participant in a couple collaboratives, the Harney Basin Wetlands Collaborative and the Malheur National Wildlife Refuge Comprehensive Conservation Plan Travis also works with multiple partners like Portland Audubon and Wet Meadow Partners to help with refuge projects, studies and research.
Outside of work Travis would say: "I chase kids". Travis and his wife have three, a high school freshman named Lucian, a 7th grader named Ariah and a 3rd grader named Selah. When their time isn't filled with sports events, school and other programs the kids are involved with, this family of five like to enjoy themselves in the outdoors camping, fishing, hunting, and having adventures like rafting the Deschutes River system.