Sarah Mundy, Rangeland and Sage Grouse Program Coordinator with the Harney County Soil and Water Conservation District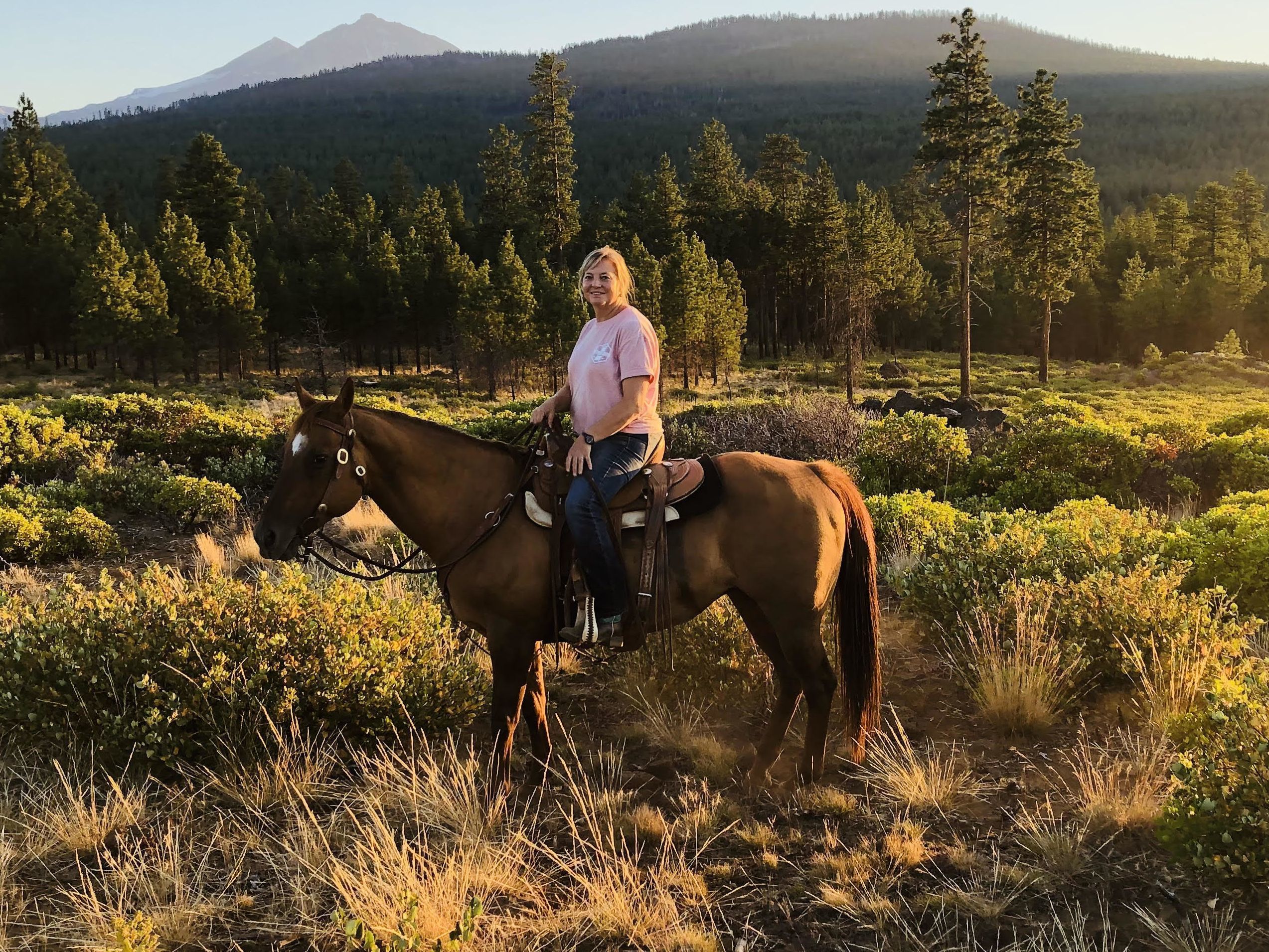 Beginning in 2015 Sarah Mundy started working with the Harney Soil & Water Conservation District (Harney SWCD) as a Candidate Conservation Agreement with Assurances (CCAA) Planner when the CCAA program was just getting off the ground. Eventually Sarah's role shifted to being the Rangeland and Sage Grouse Program Coordinator for the CCAA program. This involves working with the participating private landowners to develop a 30-year ranch plan that reduces threats to sage grouse while protecting landowners from possible regulations in the event of an Endangered Species Act listing. "My job has grown and evolved to include many components such as: grant writing and reporting; coordinating CCAA Steering Committee meetings; conservation measure design, layout, and contracting as well as collaboration with our partners."
Sarah's path toward this work began with a degree from Oregon State University (OSU) in Rangeland Resources Management with a minor in Animal Science. "My first range job was through OSU doing rangeland inventories. This was when I fell in love with Harney County."  The following summer Sarah was hired by the Umatilla National Forest and was stationed at Tupper Guard Station outside of Heppner, Oregon. She was the Range Monitoring tech for 4 years, but also enjoyed working on the fire crew, timber crew and weed crew. When Sarah's husband accepted a job in Fossil they moved to Condon where she worked for the Natural Resources Conservation Service (NRCS), Monument Soil and Water Conservation District, OSU Extension (ag crops), and also taught watershed education in schools. In 2001 her husband took a job with NRCS in Klamath Falls and their first son was born. She enjoyed staying home with her two boys for 8 years and worked part-time. While working part-time she realized she really wanted to get back out into the rangelands. "I met Marty Suter-Gould in 2015, and she encouraged me to apply for a position with Harney SWCD. I am very glad I did. I really enjoy working with the people of Harney County and getting to be outside in the beautiful landscape."
Through her work with the SWCD Sarah recently became involved with the Harney County Wildfire Collaborative, her role includes helping to implement wildfire resilience projects like Juniper removal as part of the Southeast Oregon Wildfire Resilience project. "We have multiple entities working toward common goals; therefore, it makes sense to meet at the same table to collectively apply resources and expertise to best achieve success that benefits the entire community."  
"The wildfire collaborative, like other collaborative groups in Harney County, helps to inform and coordinate projects. Each partner has a role, and by sharing ideas we save time and resources. We have an amazing community of land managers, researchers, fire specialists, biologists, and ecologists that sit down together and advise each other. When you can do this, implementation is much more efficient, and relationships are built."
Outside of work Sarah enjoys spending  time with friends, family, her husband and two sons.  She also likes adventuring with her horses and dogs.