Marc Hudson, Oregon Agricultural Trust Rangeland Program Director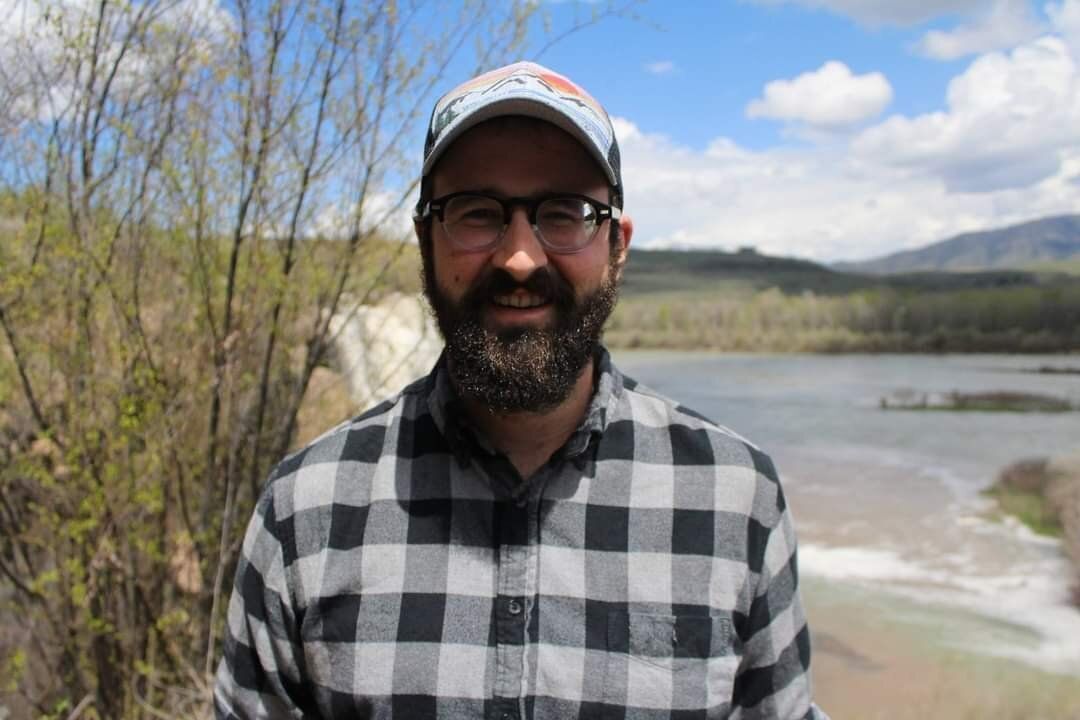 Marc Hudson is new to Oregon, he made his way here early in 2021 and found a desk at Oregon Agricultural Trust as a Rangeland Program Director. "I manage all of Oregon Agricultural Trust's (OAT) programming across Southeast Oregon, and pertaining to ranching generally within the state. As OAT is focused on the preservation of agricultural lands that usually means finding creative ways to finance real estate deals with producers, conservation easements, and finding funding to assist with natural resource issues harming agricultural production. Each operation is different, however, and part of the fun in my job is finding creative ways to address those problems."
Oregon Agricultural Trust is a relatively new nonprofit started in 2020 whose mission is to "partner with farmers and ranchers to protect agricultural lands for the benefit of Oregon's economy, communities and landscapes". Marc's view of OAT; "As an organization we are new, but as individuals, our staff has done a number of things already in the world. So, we're at the perfect moment to both offer some solutions, but not be so fixed in our plans that we can't change ourselves to better fit the needs of the community."
Marc's role as the Rangeland Program Director takes him around the state including time spent in Harney County. "We are hoping to make a dent in at least a few of the issues that Harney County ranches face—from succession planning, helping next generation ranchers to get in the business and finding capital for existing producers to grow, expand and sustain themselves. I just hope I can find the right mix of unchanged beauty and newness to say we helped the community save those things which were most precious while giving them the opportunities to grow in the ways they need."
Marc found High Desert Partnership and its collaboratives through word-of-mouth referral; "HDP was referred to me as doing really great partnership building and energizing needed conversations. So, I signed on board." Marc isn't new to working in a collaborative environment; he's been a part of several partnerships in the past with the largest one being a "100-mile forest corridor project in a rapidly developing part of Florida, where both forestry and a lot of the species dependent on them were at risk of being eliminated". As shared by Marc, "Our task was to both preserve land faster than the developers could get their hands on them, while both preserving the dual use of forest products generation and species conservation. I am proud of that effort, we got 18 groups—federal and state agencies, nonprofits and landowners together, rapidly instituted a plan and got $50 million committed to the cause in less than 3 years. That group is still successfully carrying out the mission and despite the long odds I believe may win the day."
We're thankful to have Marc at HDP collaborative tables; when he's not at one of our tables or at work Marc likes "to hunt, fish, backpack and paddle a canoe. I do some furniture making here and there, and I love to cook. My favorite combination of these activities are when my partner and I load the dogs in the truck, basecamp in a new spot for a few days to explore the outdoors, and bust out the cast iron for some good campfire cooking."