Kristen Shelman, Rancher and Harney County Commissioner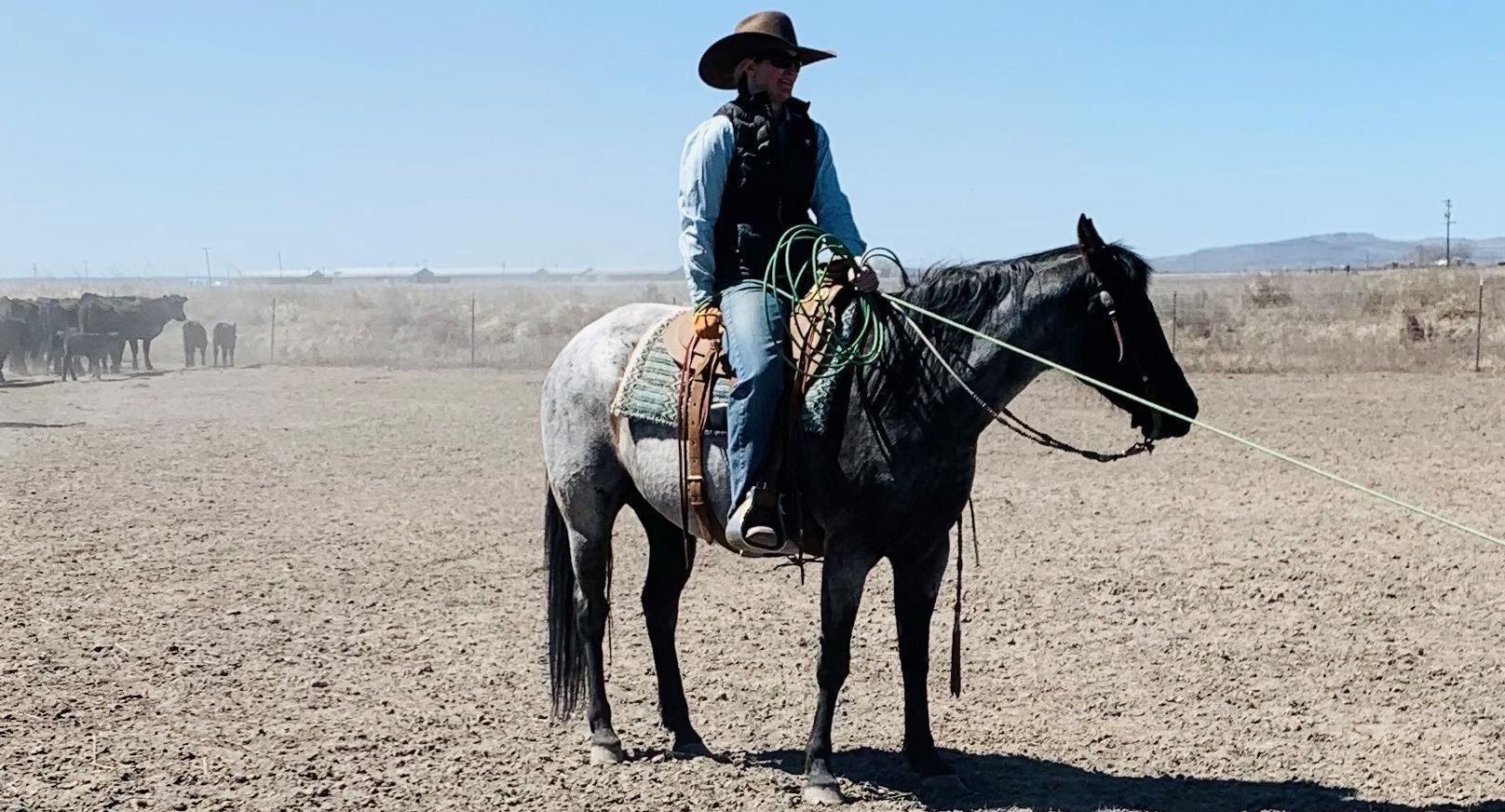 Harney County became home for Kristen Shelman in December 2003 after growing up in Saint Anthony, Idaho, attending BYU-Idaho and marrying her "Oregon cowboy" Casey Shelman. Growing up in Idaho Kristen and her family "had cattle, sheep, and raised some bottle calves. We always had horses and my family was always trail riding, helping neighbors with their cattle, or roping at the local roping club. My brother-in-law ranches in Wyoming and I would help with roundups in the Little Greys River Allotment." Kristen's husband has lived in Harney County since he was 5 and has worked for the Bell-A Grazing Coop. for many years so Harney County became home for their family. "Harney County is a unique place to live and I think that we each have different reasons that draw us to living here. Working together with people to make it a better place to live is a passion that I hope to share as I live and work in this great community."
In addition to ranching and raising a family Kristen is a Harney County Commissioner. She was appointed in February 2020 and won the primary election in May 2020. "A typical day is hard to describe but there is a typical pattern throughout each week in a month." On what are supposed to be 20-hour weeks for County Commissioners Kristen prepares for and attends up to 6 meetings each week like: Natural Resources Advisory Committee meetings, Community Based Water Planning meetings and County Court meetings to name just a few. "I want to make sure people understand that the Harney County Court serves Harney County in many different ways. There are a lot of moving parts and issues, but as we work together to serve the community, we try to bring our best to the public service we provide."
Outside of preparing for and participating in multiple meetings Kristen also works with several other groups and agencies like the Harney County Youth Livestock Committee, the Harney County Farm Bureau and the Oregon Cattlemen's Association. There are also calls and emails with constituents and "working with our Oregon Representatives and Senators as well as staying in touch with our Federal Representatives and Senators regarding important issues."
In addition, Kristen participates with multiple HDP collaboratives, the Harney Basin Wetlands Collaborative, the Malheur National Wildlife Refuge Comprehensive Conservation Plan Collaborative, the Harney County Forest Restoration Collaborative, and the Harney County Wildfire Collaborative. "I initially participated in the HDP collaboratives to make sure I was aware of what the collaboratives in Harney County are doing. It takes a while to start understanding who is in the room and moving to a Zoom platform during COVID slowed that process down. Getting back in person and being able to meet who is participating in the collaboratives and what each person brings to the group is important. It helps me be able to lend support as needed. I also try to find how the many collaboratives, boards, and meetings I attend can be important to helping Harney County especially in natural resource areas."
As a rancher, a county commissioner, a mom and much more Kristen keeps incredibly busy but does enjoy time relaxing and having fun with her family. "I have always been around horses and as Winston Churchill stated, "There is something about the outside of a horse that is good for the inside of a man." Our family enjoys raising horses and cattle, riding, roping, and spending time together on the ranch."