Jeremy Austin, Oregon Natural Desert Association Policy Manager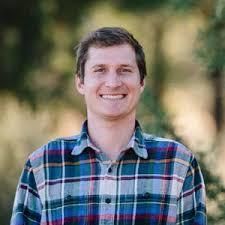 Growing up, I was fortunate to spend each summer outside with my extended family in what we called "cousin camp." It was there that some of my earliest and most vivid memories of the importance of good stewardship, intact wild places, and ecology were born.
After high school, I left Oregon to earn my bachelor's degree in wildlife biology from Colorado State University. While at CSU, I worked on a range of projects including research on the evolutionary adaptation mechanisms of Trinidadian guppy spp., white-tailed ptarmigan demographics, and species interactions and influence on willow in Yellowstone National Park. After leaving Colorado, I continued to follow my passion for biology, working for universities, federal agencies, private consultants, and NGOs (non-governmental organizations), and learning about wildlife and plant communities across the West.
In 2013, as part of a partnership between the U.S. Fish and Wildlife Service and Oregon Natural Desert Association, I was hired to survey for, and establish a baseline database of, invasive plant species at Hart Mountain National Antelope Refuge. That partnership, aimed at leveraging resources to address shared conservation goals, was a powerful insight into how we can realize shared conservation goals and improve our understanding and management of public lands.
Hart Mountain was also a unique and exciting place to live and work. At that time, researchers from U.S. Geological Survey, Oregon State University, University of Nevada Reno, and U.S. Fish and Wildlife Service were all working on the refuge to try and answer questions about the plants and animals of arid ecosystems. In addition to the diverse research interests, Oregon Department of Agriculture, Oregon Department of Fish and Wildlife, NGOs and the public were working on various projects and partnerships on the Mountain. It was a fascinating melting pot of agencies, organizations, and invested public, all interested in finding answers and addressing conservation issues in the sagebrush steppe. After an incredibly educational and impactful summer, I made the easy decision to go back to Hart Mountain in 2014 for another field season.
Following my time at Hart Mountain, I was hired by ONDA to manage our work in the Greater Hart-Sheldon. In that role I worked to permanently protect ecologically important and biologically diverse landscapes, develop conservation solutions to public land management issues, conduct stewardship projects to restore habitat and monitor wildlife populations, and implement a four-year project to inventory and monitor plant communities in some of the most important sage-grouse habitat in North America.
In 2020, I transitioned to manage ONDA's policy work across eastern Oregon, expanding my engagement in natural resource policy issues, public land planning processes and collaborative conservation efforts in Oregon's sagebrush country. In this role, I engage in nearly a dozen collaboratives, diving into complex natural resource issues like those the Harney County Wildfire Collaborative is working through. The diverse portfolio of work groups, geographies, and issues makes every day a unique and valuable learning experience.
When I am not out exploring public lands in eastern Oregon, I enjoy playing music with friends and family, backpacking and hiking, skiing and being a dad.