Andrea Letham, Business Advisor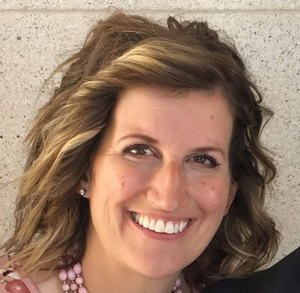 COVID-19 has been very hard on small business, especially rural business. Well, imagine starting a new job just as the virus hits with a role of helping small businesses. This is Andrea Letham's story. Andrea is a business advisor with the Treasure Valley Community College Small Business Development Center (SBDC). "I started with the SBDC just as COVID hit, so I've only known this landscape. My goal quickly became to assist and support businesses in any way. I became immersed in the Economic Injury Disaster Loan program and the Payroll Protection Program and sought to help businesses apply and manage for Small Business Association funding. Things were tough. Owners carried (and still carry) a lot of worries. Things are still difficult and ever changing for businesses. The challenges are many, but the human spirit is resilient. Businesses have forged on adapting, pivoting and working harder than ever."
With the SBDC Andrea's role is to work one-on-one with businesses to help them be successful. She assists with marketing, bookkeeping, capital access, business planning, website development and much more. Andrea comes to this work from learning on the job as her family owned a custom door manufacturing company. "I spent many years working in various jobs in the office and the production plant. I learned how to work with customers, vendors and helped manage employees. I kept inventory, ordered lumber, cut payroll and ran the books. I wrote the safety program, worked with OSHA and set up office policies and procedures. It was the perfect learning experience for me. I have since worked for other businesses helping them to expand and streamline their operations and manage their finances."
To say these times are difficult is an understatement but at the same time, there is great inspiration to be found. "The greatest challenge I have faced is feeling helpless—there were many times where all I could do was listen. The ever changing business climate is difficult to navigate and requires constant vigilance. The most inspiring part of my job, the business owners. Their determination, creativity, sweat, blood and tears to keep pushing forward is amazing. These small businesses are the backbone of our community (and really the backbone of America). They are the risk takers, the entrepreneurs, the independent thinkers who never take a day off and work hard to bring jobs and services to our community. In short, they truly are awe-inspiring.
In addition to Andrea's work with the SBDC she actively volunteers with the BizHarney Opportunity Collaborative. "After attending my first BizHarney meeting, I called my director and asked if the SBDC could partner with BizHarney to coalesce resources and services. She was excited and supportive about working with BizHarney and so was I. Working together with other community partners is the most efficient way to serve the local businesses and create a thriving entrepreneurial landscape in Harney County. BizHarney brings together many partners that all play a role in helping our community to be stronger."
When Andrea isn't busy helping our small businesses she keeps busy gardening, spending time with family, working on DIY projects, quilting or watching a good movie. "I moved to Harney County with my husband, Kirby and our three children in 2012. I have spent the last 8 years raising teenagers, coaching cross-country running, working at Steens Mt. Running Camp, volunteering with the Harney County Chamber Music and teaching early morning seminary classes at church. This year our youngest graduated high school, I retired from coaching and am slowly figuring out this new, very different stage of life. I'm not sure I like it yet...but I'm always up for a challenge. :)