At the core of our mission is an unwavering determination to ensure that progress is made for the betterment of our community and surrounding environment. We listen, we don't take sides, and we work hard to ensure that our results bring positive change for everyone. 
Building a More Resilient Community
Everything starts with a cup of coffee. Through the conversations we have with community members, we identify issues that we believe collaboration can help address. We have more cups of coffee with interested stakeholders and convene an initiative. Stakeholders identify projects to work on and we provide the support necessary to carry them out. The outcomes from projects create a more resilient community and elevate the use of the collaborative process for local problem solving.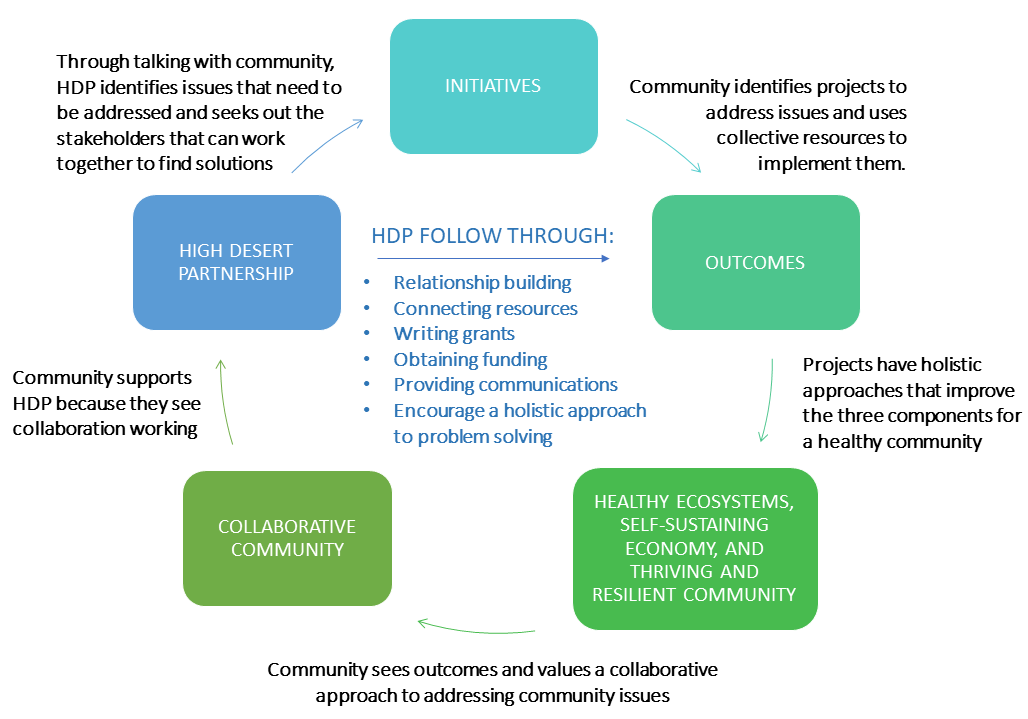 Sharing What It Means To Collaborate In Harney County