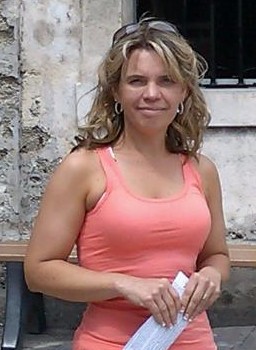 Karena Stalcup
HBWI Coordinator since 2016
When Karena began considering work opportunities there were a few criteria she was hoping to meet. She wanted the job to be local, to fit within her skill set, and to benefit the community. When she learned about the coordinator position with The Partnership, she was excited because it fulfilled all three criteria and because of the opportunity it presented. She is a Harney County resident, who is originally from West Virginia. Karena attended Middle Tennessee State University where she majored in English. Her strengths lie in organization. Karena deftly manages projects by communicating with all necessary parties, gathering data, tracking data and completing submissions to meet deadlines. In this way she brings the project full circle.
Karena previously worked as the IT Office Manager and the Senior Executive Administrator for Rentrak Corp. (which has since been acquired by comScore), a large corporation based in Portland, OR. There she learned to adapt to rapid growth and continually changing needs. In addition, collaboration was vital in order to meet critical deadlines. When Karena isn't in the office you can find her spending time with her children and grandchildren, reading, running, fishing or hiking.