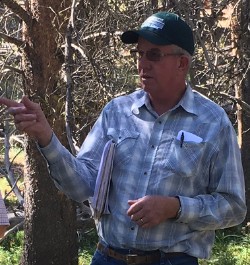 Jack Southworth
Contract Facilitator
Southworth Bros. Ranch Inc.
Jack was previously a High Desert Partnership board member and is currently a paid facilitator for the Harney County Restoration Collaborative. Since 2010 the southern Malheur forest collaborative has been responsible for successful restoration projects on over 250,000 acres of forest lands thanks in part to the leadership of Jack. Jack owns a ranch near Seneca, OR. He is a member and current chairman of County Natural Beef, a cooperative that focuses on raising beef in economically and environmentally sustainable ways.