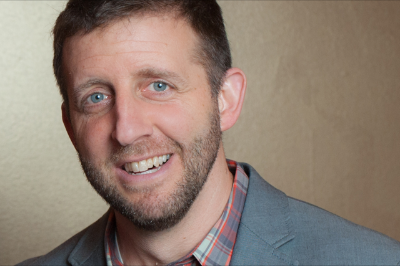 Adam Davis
Board Member
Oregon Humanities Executive Director
Voting board member since 2019
Adam has spent a good part of his life working on the conditions for people to talk to each other about big questions they share. In his current role as executive director of Oregon Humanities, Adam leads conversations and trains conversation facilitators all around the state and the country. He's especially interested in making it more likely that people will talk about the tough stuff—place, power, belonging, justice, and other challenging topics—and that they'll listen to each other and do some fresh thinking together. 
Since learning about the work of the High Desert Partnership and meeting staff and board members, Adam has been looking forward to learning more, getting more involved, and exploring connections between HDP and other networks and collaborative efforts around the state. 
Adam has lived with his family in Portland since 2013. He lived in Chicago for many years before that, and he used to work seasonally for the US Forest Service in Oregon, Washington, Alaska, and elsewhere.