Harney Basin Wetlands Initiative's Accomplishments
Harney Basin Wetlands Initiative partners are making great strides. The successful collaboration to complete Malheur National Wildlife Refuge's Comprehensive Conservation Plan led to the formation of the Harney Basin Wetlands Initiative, which has continued to build this collaborative partnership. This broad coalition has continued to work over the last five years to guide and address restoration and conservation issues of common concern in the focus area. Partners have demonstrated they are able to work collaboratively to achieve positive outcomes of these important wetland habitats.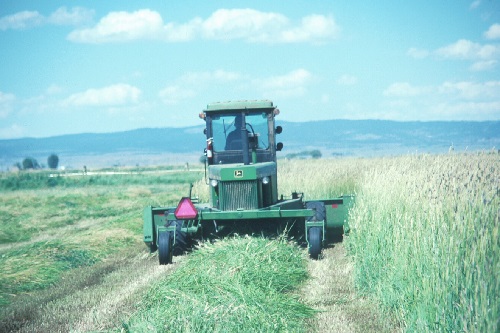 A recently signed multi-year agreement with a private entity to conduct large-scale removal of adult carp using commercial fishing techniques is a cornerstone of Harney Basin Wetlands Initiative partners' efforts to improve the water quality and wetland habitats of Malheur Lake. The agreement is between Oregon Wildlife and Silver Sage Fisheries and Nutrient Company, a new venture formed by Pacific Foods Co-Founder Chuck Eggert. The exact timeline of the carp's removal is still being determined, but with this agreement a path forward is now realized. 
In January of 2016, the Oregon Watershed Enhancement Board (OWEB) allocated more than $1.6 million to support the work of Harney Basin Wetlands Initiative. This funding set-aside represents the down payment on a proposed 6 year, $6 million commitment to Harney Basin Wetlands Initiative. The funding will be used to control carp that have destroyed the historic marshes in Malheur Lake and work with ranchers to maintain and improve flood irrigation on private lands that provide habitat for millions of migrating birds and forage for livestock grazing. Thanks to the efforts of initiative partners, the Regional Conservation Partnership Program proposal was funded as well. $2.6 million dollars was awarded to the Southern Oregon Northeast California Conservation region. Both High Desert Partnership and Harney Basin Wetlands Initiative will be receiving funding from this grant.  
---
Help Add to Our Accomplishments
Want to contribute to this successful initiative? Go to our How to Help page to see how you can get involved.