The High Desert Partnership is interested in convening community members and groups for a collective impact initiative to enhance the lives and educational opportunities of our youth in southeastern Oregon.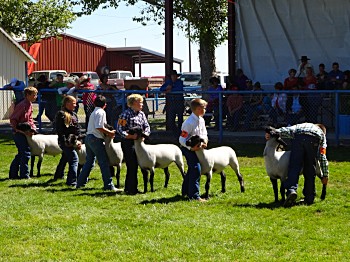 About the Youth Initiative
It began by having lots of conversations with community members about starting a youth initiative in Harney County. As a result, the youth initiative was created and continues to gain momentum in Harney County. The first meeting took place in August 2016. At the first few meetings, partners discussed what the initiative could look like and the most pressing issues facing youth, developed a vision, and brainstormed ideas for projects they want to see implemented.  Stakeholders are now meeting on a regular basis and are developing project ideas based on group goals. 
In an effort to think outside the box and maximize effectiveness, youth are taking leadership roles in the initiative. We believe youth should provide input on the best ways to help enhance their lives as well as participate in implementing these projects. They are already highly involved in the initiative. During one meeting the group broke into smaller groups to identify the key elements of a vision for the initiative. Adult partners said their group conversations would not have been as deep or meaningful without the youth at their tables.
Moving forward, partners will develop ideas for projects, which we will help them acquire resources and funding for. The community is very excited about this initiative, and we look forward to seeing the great things they will accomplish!
---
Help Our Youth!
Like what we are trying to do with the Youth Initiative? Go to our Get Involved page to find ways that you can help.