Come and Join Us At A Meeting!
Fair in the Field: Student Day
Thursday, April 6, 2017 10:00 am - 2:00 pm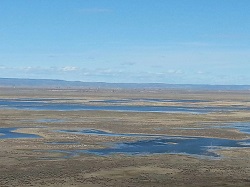 Location:
Eastern Oregon Agriculture Research Center
Description:
Thursday is dedicated to middle school students at Hines Middle School, who will be coming out to explore what is happening in Harney County with our partners from the Harney Basin Wetlands Initiative and Harney County Restoration Collaborative. Students will spend the afternoon doing hands on activities with partners that are lead by high school leadership students to learn about different aspects of our local ecosystems.